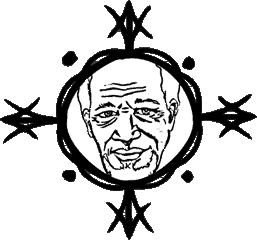 Do you want to live the rest of your life with the love of your life?
If you are in a relationship that is caught in a downward spiral and you feel it's time to do something about it, you have come to the right place. If you are looking for some a powerful Voodoo Love Spell, then you don't need to look any further.
Kongo Voodoo is a potent force that in the right hands could change a hopeless situation to hopeful in a matter of days.
If it's a harmonious relationship you seek without anger or distrust, or perhaps the return of an old love, there is a voodoo love spell for you that could turn your relationship around on a dime.
Take a look at the following powerful voodoo love spells, and let the Kongo spirits show you the way.
And remember. I, Jahari, stand behind each and every voodoo love spell I cast for you. My spells either bring you all that you desire or I give your money back to you. No questions asked. Period.
Because if you are not happy, I am not happy.
Voodoo Love Spells can work quickly- don't wait another minute!
Testimonials From Our Clients