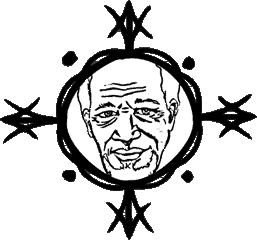 For over forty years, powerful voodoo priest, Jahari has successfully cast spells in behalf of people from all walks of life. Today, he makes this promise to you:
"If your situation is not resolved to your satisfaction, I will refund your money up to one full year after I receive your request. Period. No exceptions."
If you are not completely satisfied with any item or service you buy from us, we will refund your money for up to one full year after purchase. Everything we sell is guaranteed. Period. There is no fine print. You can return anything, up to one full year, for any reason.
To contact us or to request a refund, please email us at [email protected].
Or you can write to us at:
Kongo Voodoo/CAA
P.O. Box 10150
Canoga Park, CA 91309
Please be sure to include your order number (if known), your name, and your address. We will refund your money in the same way you paid originally, EXCEPT for cash. (If you paid via credit card, we will issue a credit to your card. If you paid via cash or check, we will send you a check.)
Read how powerful voodoo priest, Jahari, has used his voodoo gift to help people attain their desires.