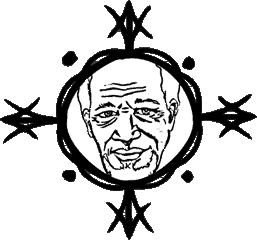 Q. How can Jahari cast his spell for me if he is so far away?
A. Clearing his mind of external thoughts, Jahari concentrates solely on his client's request. When he becomes one with his client, that is the moment Jahari and his client are on the same wavelength. And Jahari says it matters not if he is in the same room, the same town, the same country.
Q. How does Jahari summon the voodoo spirits?
A. Jahari says it is difficult to explain the process of summoning the forces, the spirits that are all around us. He says, "It is what it is."
Q. How can he give a one-year guarantee, which is very long, very unusual?
A. Jahari is skeptical of those who do not guarantee their work, and says, "What does that tell you about their confidence in their ability? That they take your money and keep it whether or not they do their job?
Q. When can I expect Jahari's spell to take effect?
A. Jahari says casting a Kongo Voodoo spell is part art, part science, and as such it is impossible to tell precisely when a spell takes effect. Since the spirits work in mysterious ways I stretch out the time a client can ask for a refund. And I am known for these words, "if you are not happy, then I am not happy."
Q. How long does it take from the time I place an order until I hear from him?
A. Depending on his schedule, usually you'll get an email within a few days alerting you the exact day Jahari will cast his spell in your behalf.
Q. Does a Jahari spell "always" work?
A. Here are Jahari's words on this: "I believe in what I do. It is my calling. And I have dedicated my life to the art of casting Kongo voodoo spells. I state this without hesitation and without compromise. The fact that a high percentage of my clients return to me time after time after time is testament to the success of my spell casting. But of course there are instances when a client does not experience the results he or she had asked for, and that is when a refund of my fees is forthcoming. And many times these same people return to me again because they know I am good at what I do."
Q. My problem is serious and my life is in shambles. Can you help me?
A. It is because of good people like you who ask for my assistance that keeps me going. And when I hear from them afterwards, quite often with good news…it tells me that I am doing something that is needed – and that I am doing something good.